About Us
The XLab course was founded in 2018, and has been providing quality virtual reality content for viewers to use. Located in St. Thomas Aquinas College, XLab holds a select amount of students with different majors to join this course. These students work on all different types of project in many departments to create the perfect experience for the audience.
In this year's XLab group we have a combination of majors such as Computer Science, English, Psychology and Graphic Design. The computer science majors will code the virtual reality experience that takes place in a mall, psychology and english majors will help with researching specific events, behaviors, types of communication and just have a better understanding of what to include in the simulation. Graphic design majors will help with the design part which includes the website, posters to promote the experience and social media.
Due to COVID, working together as a team has become more difficult. However, thanks to technology we have been able to meet over zoom,  discuss important topics about the project, show our progress and plan the next steps.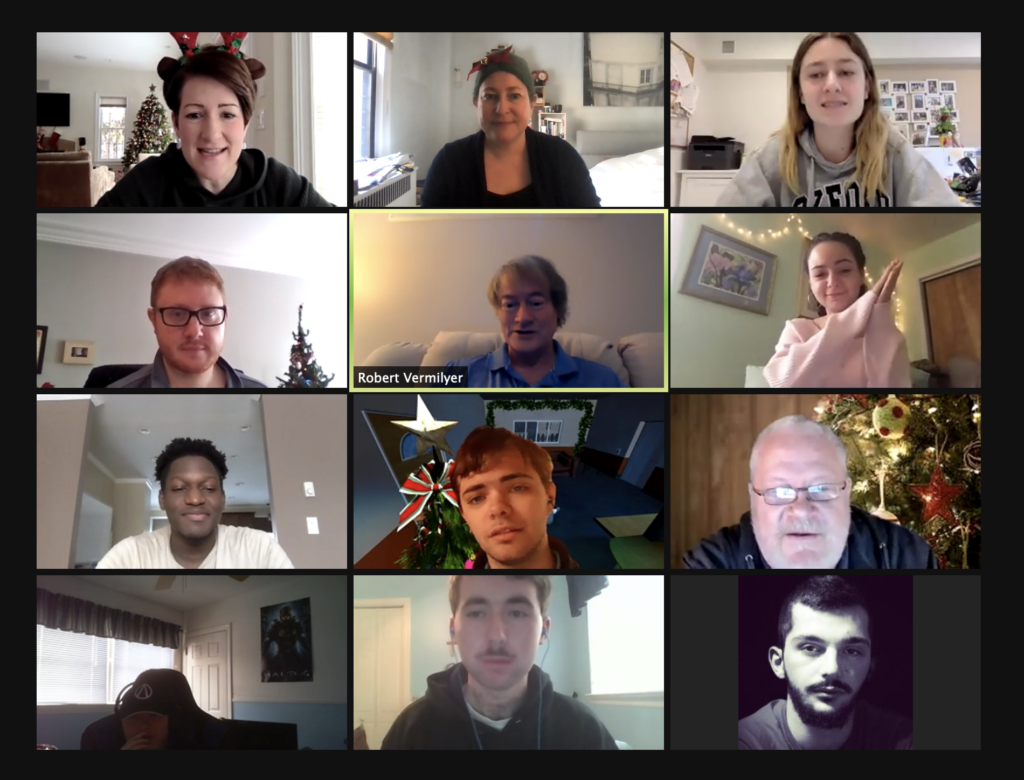 STAY TUNED TO FIND OUT MORE ABOUT THIS YEAR'S PROJECT!